Res, this is the only time I really saw you stuck and have to use your winch. I just don't like the winch hanging off the front from a receiver hitch, when you can integrate it into a new bumper you are designing anyway.
Eglaisi, I like the one in the pic you posted.
Res got stuck in this low spot. His winch dug in pretty bad. If he hadn't had it, I think he would have been OK. You can see the mud packed into the front of the winch.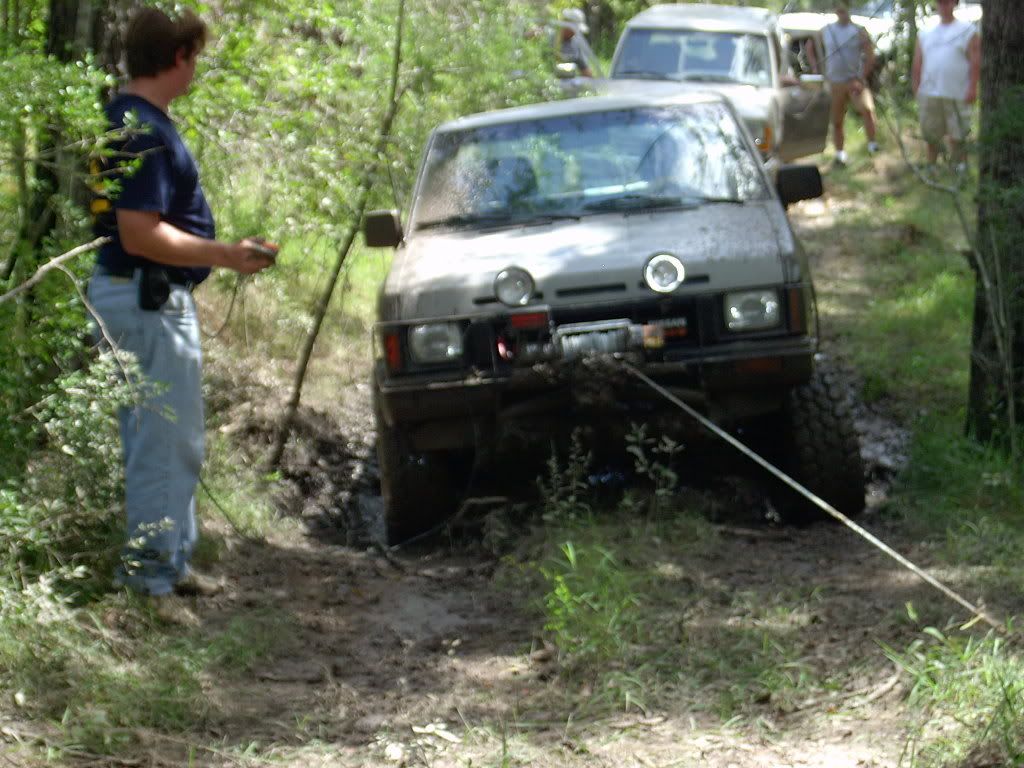 06 nismo CC 4X4: SOLD and replaced with 2017 Jeep Unlimited Rubicon; Teraflex 3" lift, 315/70-17 Cooper STT PRO tires on Fuel Trophy wheels, JCR bumpers front and rear w/Warn 9.5cti winch in front, Ace sliders, GraBars, Weathertech window deflectors and floor liners
98 Jeep Wrangler in the garage, 2" lift, 33X12.50 BFG MTs on 15X8 MT Classic Locks, Pioneer/MTX/RF P3 Sound, Borla Header w/Flowmaster
63 and 67 Nissan Patrols (under construction)