03-09-2014, 06:11 PM (This post was last modified: 03-09-2014, 07:12 PM by Ridgerunner665.)
2014 4x4 Crew Cab SV trim with all the goodies...fog lights, splash guards, spray in bed liner, bed extender, bed rails in floor and sides, etc....5 speed auto transmission, Graphite Blue is the color...I've worked 5 years to buy this truck...very happy to finally have it...bought it Nov. 22nd.
Not a good pic, but its all I have for now...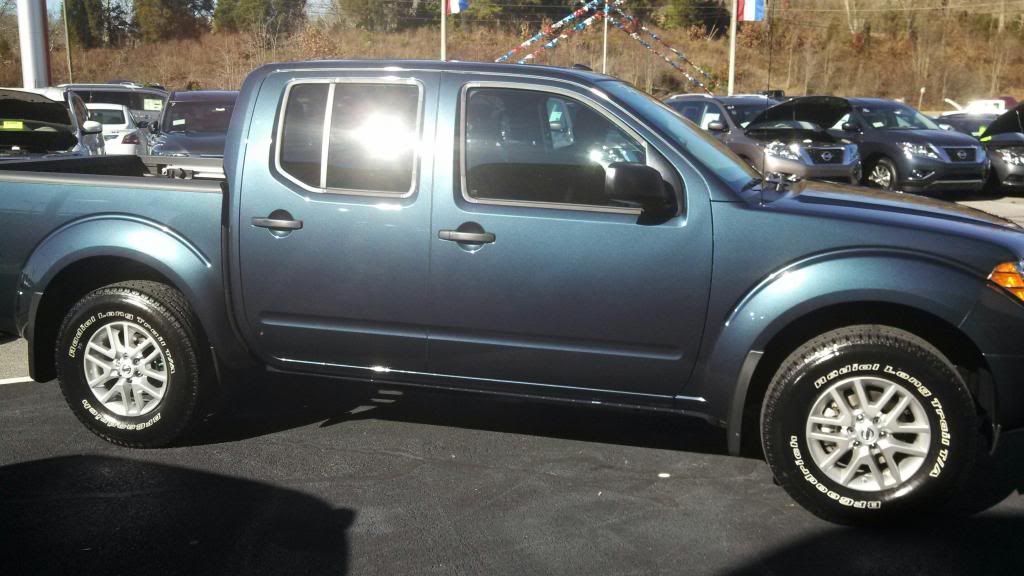 Sent from my DROID RAZR HD using Tapatalk
---
Looking to add a brush guard, rain guards on the windows, and more aggressive tires (not bigger, just more aggressive)...probably BF Goodrich All Terrain's, and maybe fender flares.
Sent from my DROID RAZR HD using Tapatalk