Some random pictures while I was driving 100 miles around San Diego County today to establish some economy tune mileage for my truck with the Superchips Cortex Economy tune installed…
Sorry for the crappy pics but I didn't get out of my truck to take but a few…..
Cruise ships at the cruise ship terminal downtown: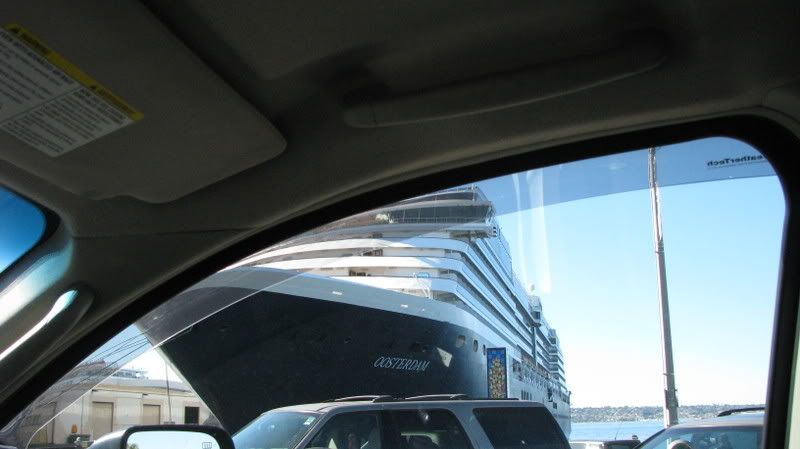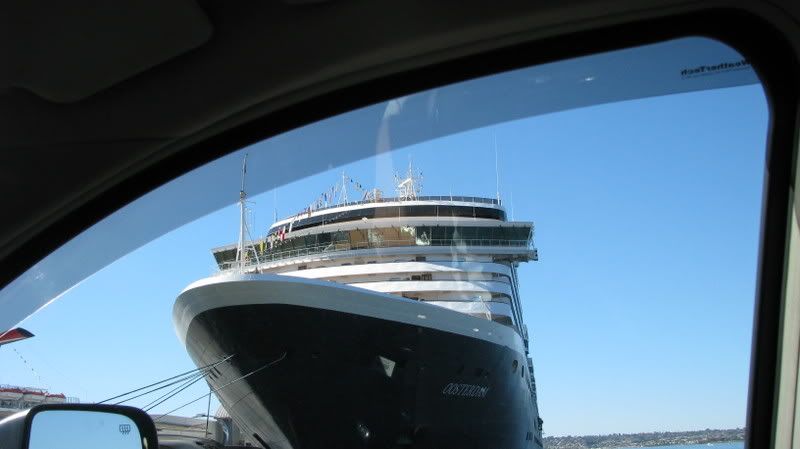 The Kiss 30' Statue in a park next to the Midway museum..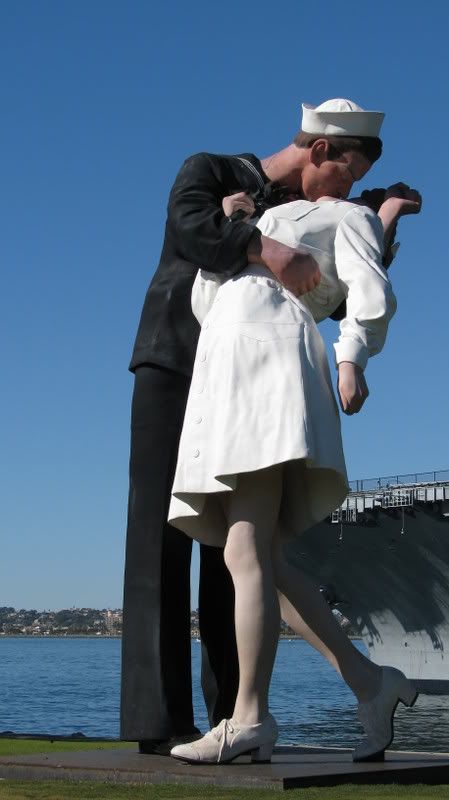 CV-41 USS Midway… Navy Museum…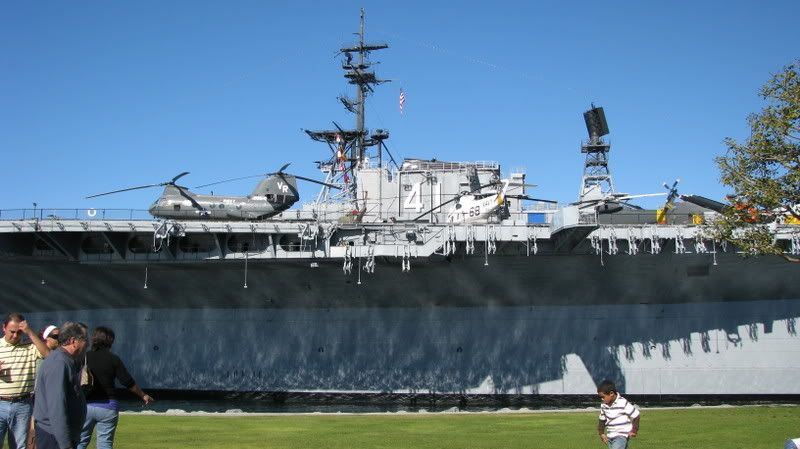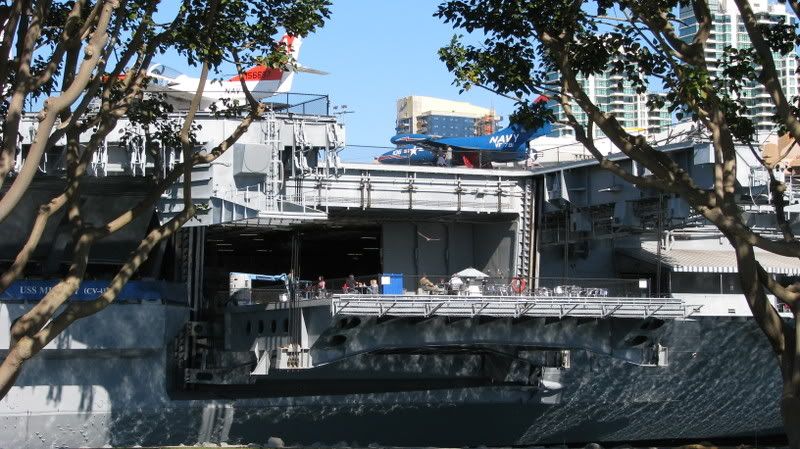 Downtown Sand Diego: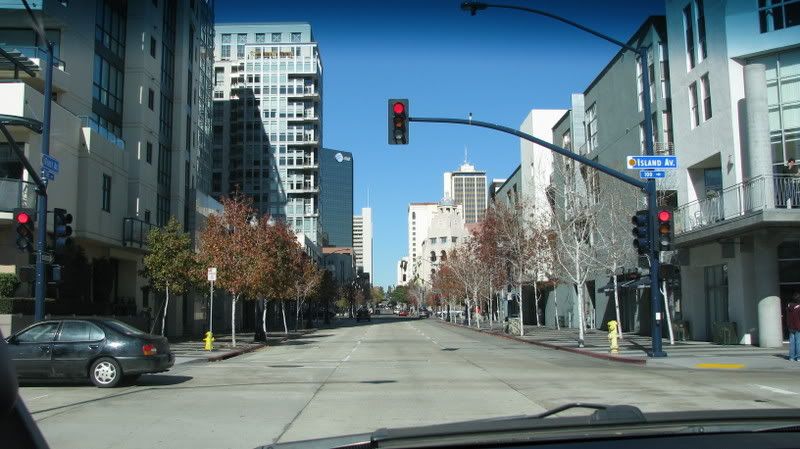 This was a Prop 8 truck driving round town…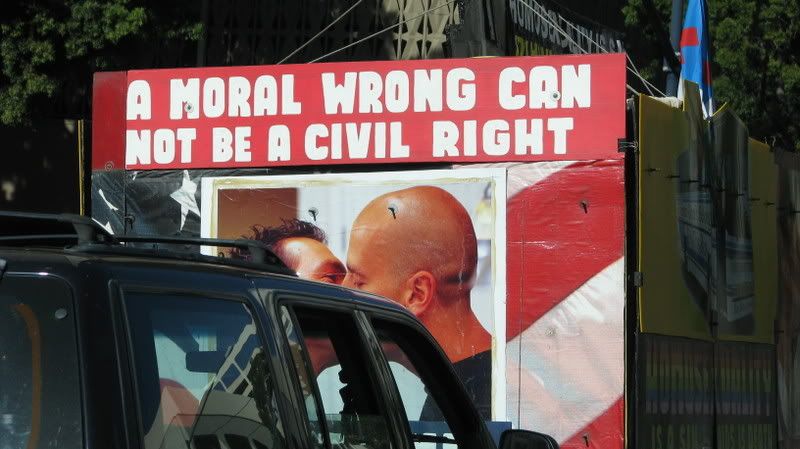 Coronado Bridge (CA 75)
Looking north: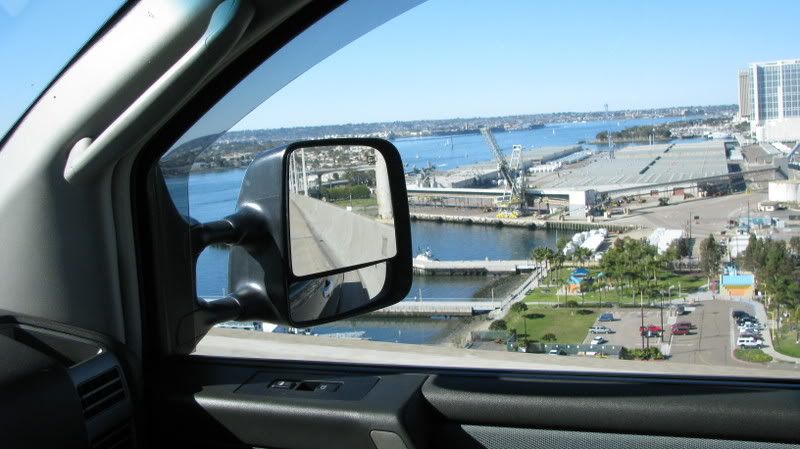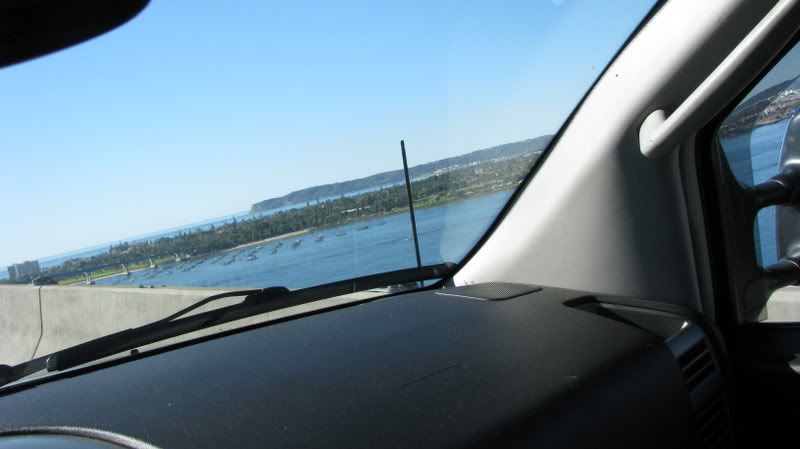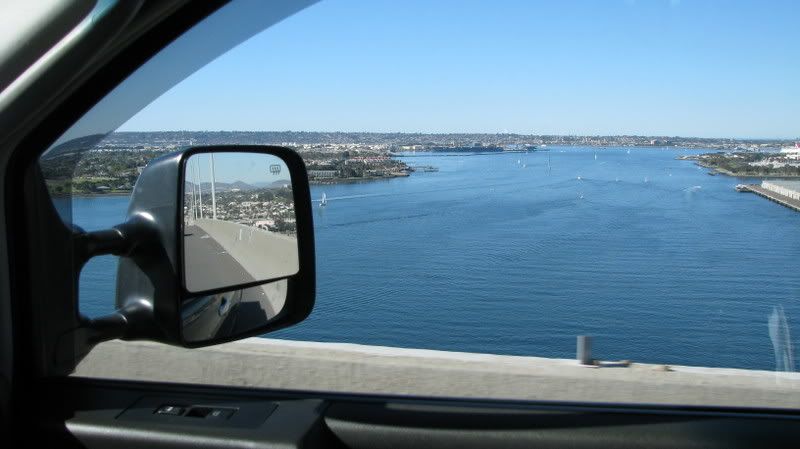 West: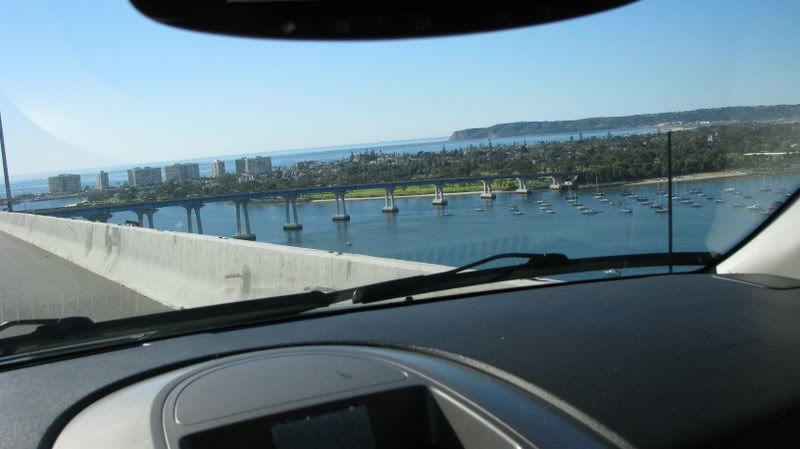 South towards Mexico and the shipyards to the west…
Downtown Coronado.. Orange Avenue.. About a mile from the Hotel Del Coronado and 3 miles from the Navy SEAL base…
I wanted to get some pics of the SEAL base but CA 75 splits the base in half and there is no parking/stopping on the way to Imperial Beach. I did see some SEAL recruits carrying telephone poles and on the obstacle course…
Interesting fact. The Coronado Bridge was built in WA and towed by barge here. The spans float so as not to sink in case of attack and block the harbor. Carriers and Submarines are stationed north of the bridge and the rest of the fleet is south. Rumor has it there are a large amount of explosives under the Silver Strand Isthmus to blow it up and make a route for the southern fleet to get out to sea.. Dunno, just some local lore..