Goodnight all.....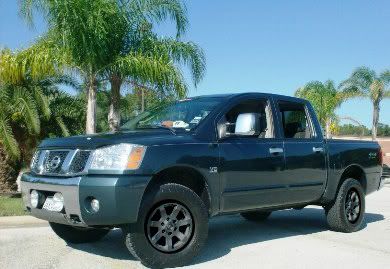 Happiness Is Beating Bama in Anything, Anytime, Anywhere.
For Balage:
"A A leghalálosabb fegyver a világon van egy Tengeri és -a puska"
"The deadliest weapon in the world is a Marine and his rifle"
04' Deep Water LE 4x4 CC Off-Road Big Tow, PRG Mini Kit 2" Front 1" Rear, PRG Shackles, Nitto Terra Grapplers 295 70/17, Painted Aluminum Diff Cover, Blue Activetuning Grounding Kit, 8000K HID Lows, Silver Star High & Turns, Flowmaster 40, VOLANT GEN III CAI, Throttle Body Screen Mod, UpRev 2 Deg. Timing Advance, JL Audio Cleansweep, Sony Explode 4ch Amp, Cadence 6.5" Components, (2) Kenwood KFC-W2511 10" Subs, Vshortt Built Custom Box, Clarion APX-1300 400 watt Amp, Black Billet 9" Antenna, 4 piece Painted Billet Grill inserts, (2) 8" Procomp 130 watt Off-Road Lights, (2) 55 watt Back-up Lights, Misery-Tom Fog Light Jumper Mod, AVS Smoked Hood Deflector, [b]Custom Painted Engine Cover IV with matching CAI lid.
SEMPER FI
WAR EAGLE