Wondering what a catch can is?....
Quote:PCV systems at best is pretty ineffective. This allows oil mist to enter the intake manifold causing undue carbon buildup on the piston tops and valve surfaces and detonation from the contaminated air charge. The catch can goes in-line in you OEM system and due to its design and surface area, condenses these vapors and mist droplets that then fall to the bottom of the can so only the water vapors, unburnt fuel, and combustion blow-by gasses enter as designed. The Result? Little or no oil contamination in the intake air charge and more consistant power and fuel economy. This can is a full one quart capacity, anything less is not as effective due to the surface area cooling needed for the vapors and mist to condense efficiently, and the perforated down tube that evenly disperse the vapors to contact as much surface area as possible. Draining is easy and no tools required.
How it works....

Some pics:
The Can: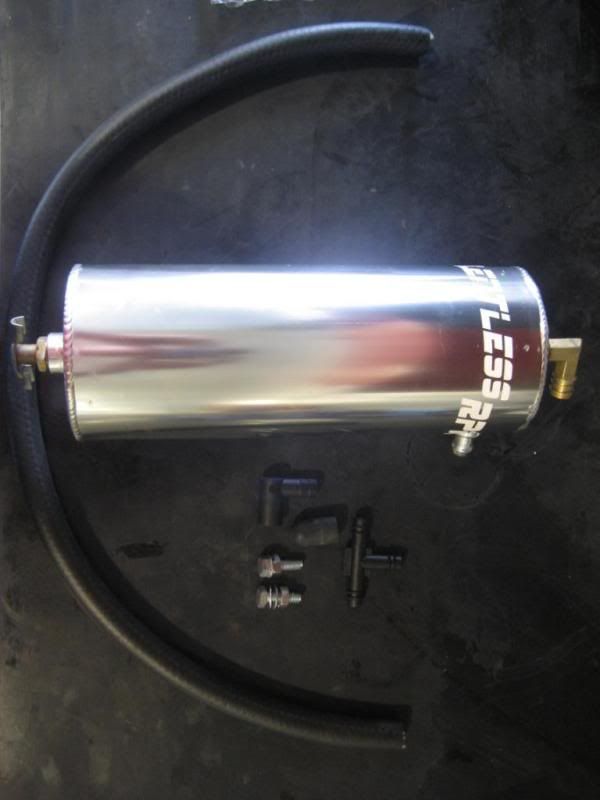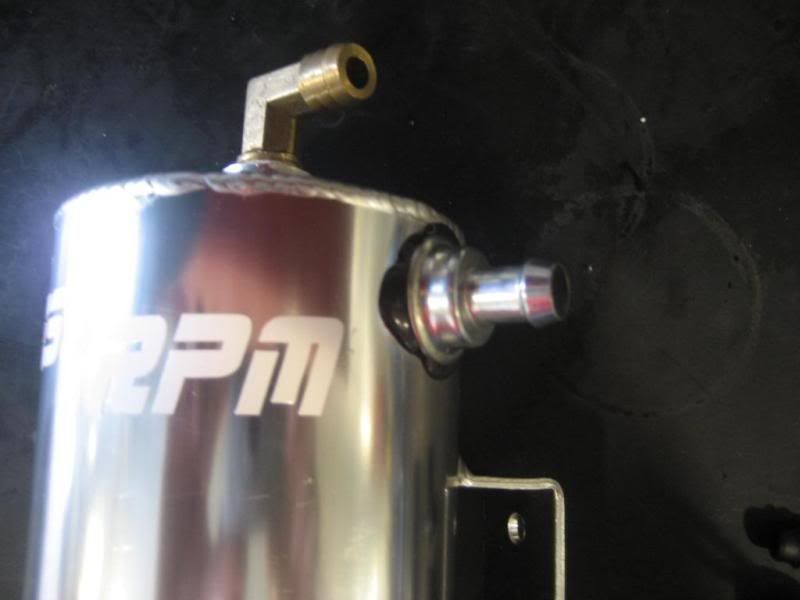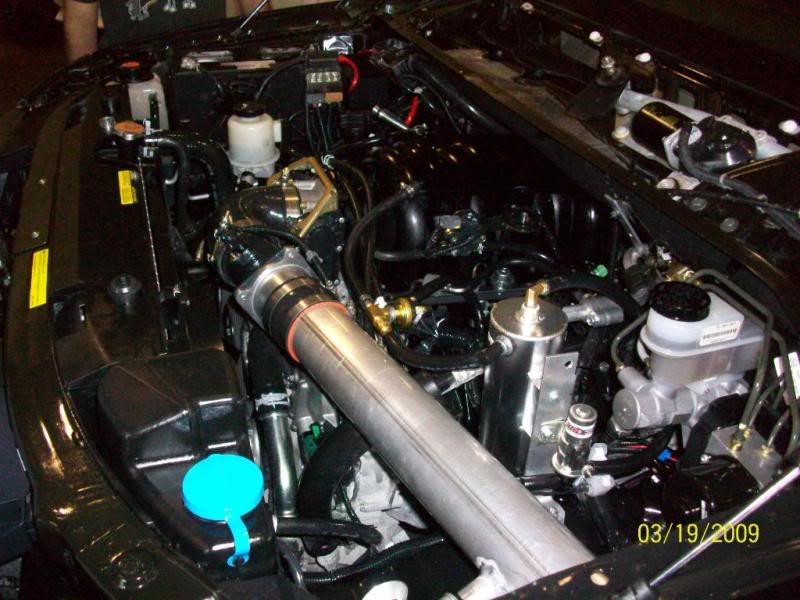 Been doing some reading about these and I guess they have been around for a while. I didnt pay much attention to this mod until I read RiverRat's review (Titan Spot member)..........
Catch Can emptied after 4k miles..
That crap is bein dumped into my engine?! No more....
So, I ordered one today and I am gonna install it as soon as I get it, with 3 minor modifications.. Hope to have it done by next Wednesday and posted..
Full How-to down range..